Treasure Hunt Newcastle
Turn your day into a family
adventure
Have
fun

and discover Newcastle with the kids
Find hidden historical treasures and see new stuff, even if you've lived here your whole life. It's something a bit different and fun for you and the family.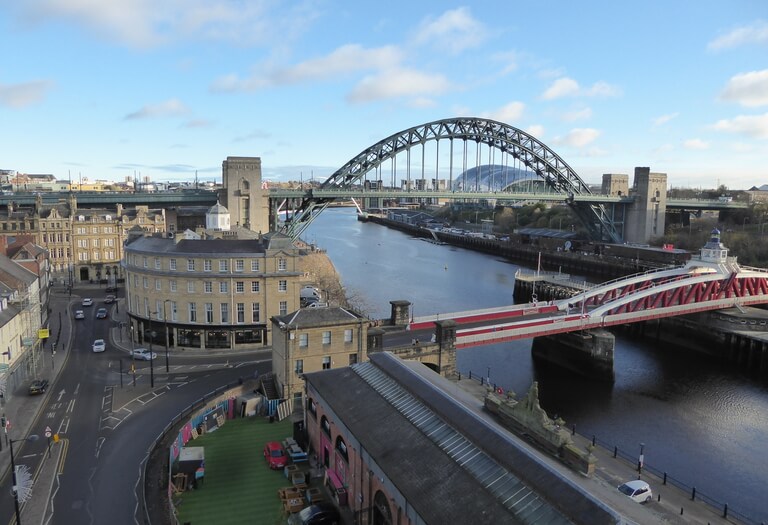 Follow a carefully designed route around Newcastle. Uncover a hidden medieval friary, march past grand Victorian buildings and relax by the river. Take the lesser known path but still see the Quayside and the other main sights.
Spot things other people don't notice like the private library where the light-bulb was first demonstrated.
Learn some fun facts and stories like how a school teacher committed the perfect crime. Nothing too heavy, you're here to have fun!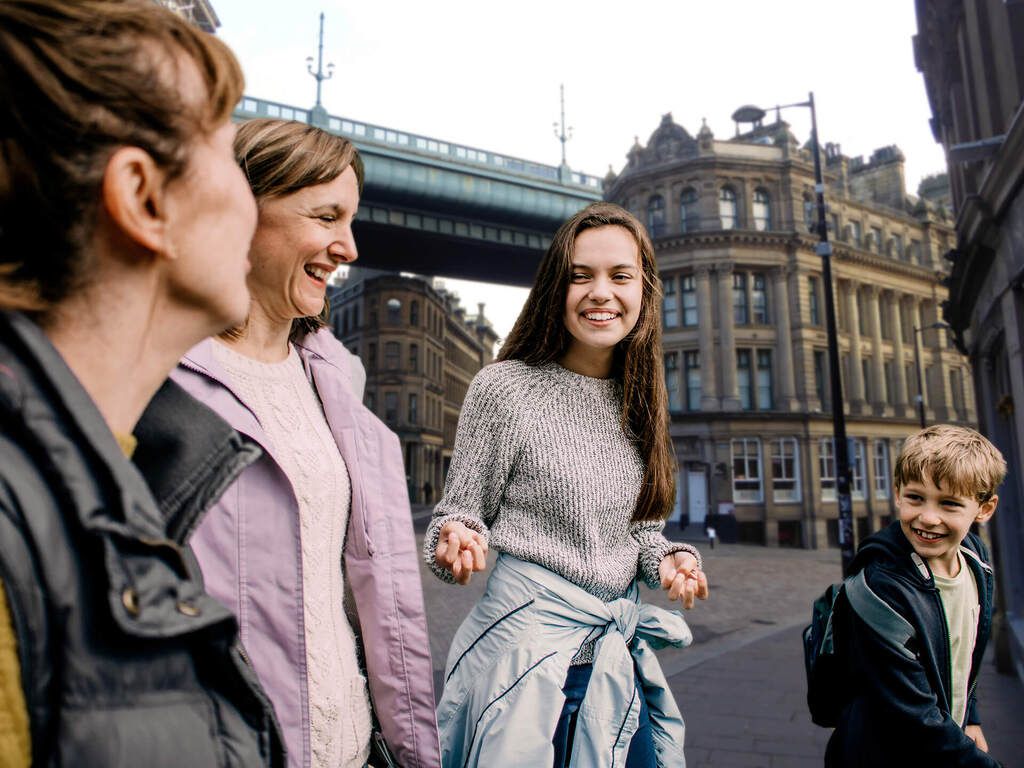 Go at your own pace. Swing by a pub or cafe that takes your fancy along the way. Take it easy by the Quayside.
Don't take our word for it: we're rated ★★★★★ on Tripadvisor with 33 reviews.
Treasure Hunt Newcastle will keep you and your family entertained, leading you on a beautiful walk and giving you quality time together.
A different way to see Newcastle
A treasure hunt is more like a game than a traditional tour. You have to follow treasure maps, solve cryptic clues and keep your eyes peeled to find the answers.
You'll have some banter with our friendly pirate Captain Bess. She'll put you in your place if you get too many answers wrong!
Take your time, go at your own pace
You can start when you like, there's no fixed start time. You can even finish the next day if you get stuck in a nice pub!
Fancy a detour into the Black Gate? No problem! Go at your own pace and enjoy things you spot along the way.
Play on your own terms. It's just you and your team, like a private tour.
Great way to see the city at your own pace!"

My daughter (older teen) and I enjoyed a lovely afternoon in glorious sunshine taking our time around the Treasure Hunt. Although tricky at times we only opted for 2 hints and found the course very doable. We stopped for a drink and a snack so it took most of the afternoon, but we were in no rush and got to see all of the sights of Newcastle with some interesting history and facts along the way. A great idea for a self-guided tour of the city.
Start playing in 60 seconds
It's all on your phones, there's nothing to print or collect.
Book online and you'll get a link to start your game straight away.
You can rearrange or cancel
We're flexible. If you change your mind, or if your Newcastle plans are disrupted, play another day or cancel for free.
You'll see the best of Newcastle 🧭
No spoilers... You'll see the main areas like the Quayside and Grainger Town, but the best bit is getting off the beaten track and discovering a few hidden gems.
Absolutely awesome!"

Did this with my boyfriend as an anniversary treat and we both had a great time. He's a Newcastle local and I'm not, so don't worry if you already live there, you'll still have a great time. We stopped at a bunch of pubs and places that they recommended, real hidden gems. 10/10, mega fun.
Tyne Bridge - the most iconic and celebrate of the bridges spanning the Tyne!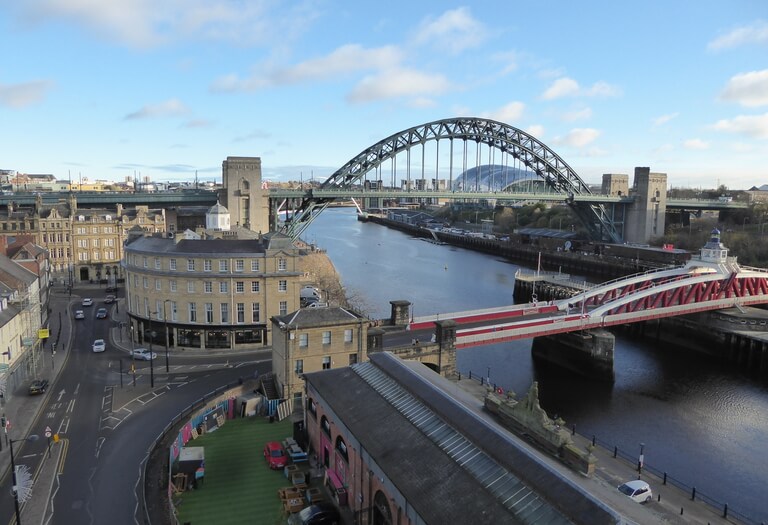 Grey's Monument - built to commemorate Earl Grey, a political from Newcastle who went on to become Prime Minister.
The City Walls - the remains of a medieval defensive wall built when the North was under threat of invasion from Scotland!
Black Gate - A fortified gatehouse part of Newcastle's Castle, now a fascinating museum room.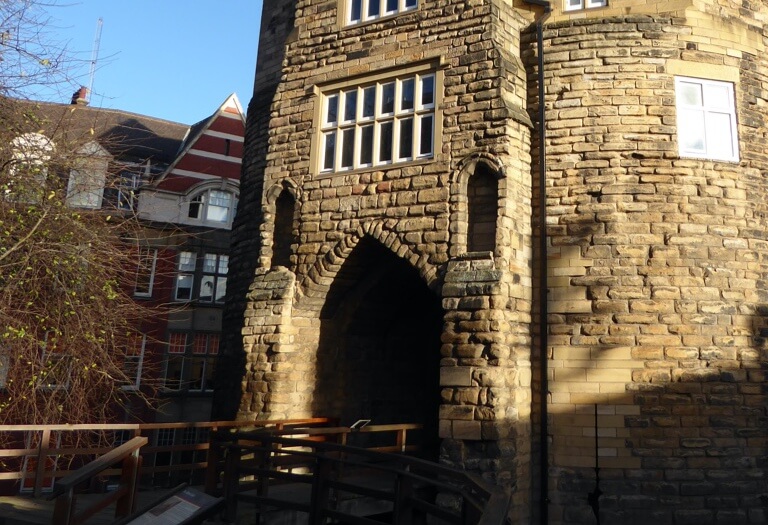 Central Arcade - a stunning shopping arcade, rebuilt in an Edwardian Style at the end of the 19th Century.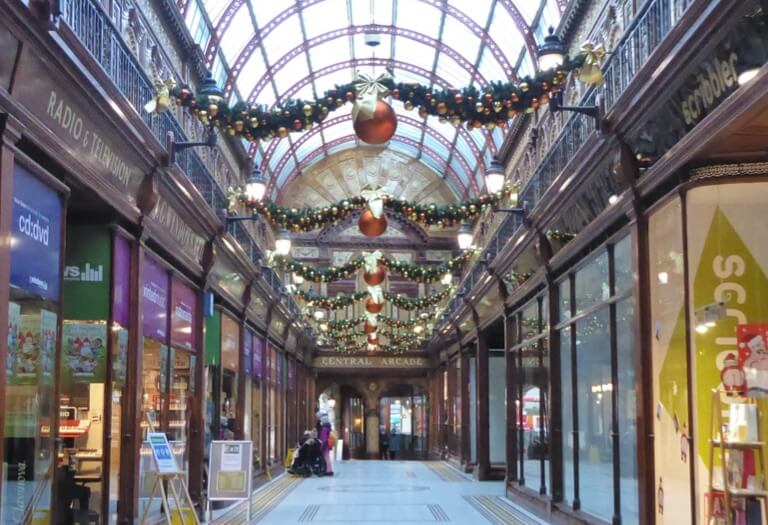 Former Co-op Building - a magnificent art deco building, this was once of of the city's most elegant shopping outlets.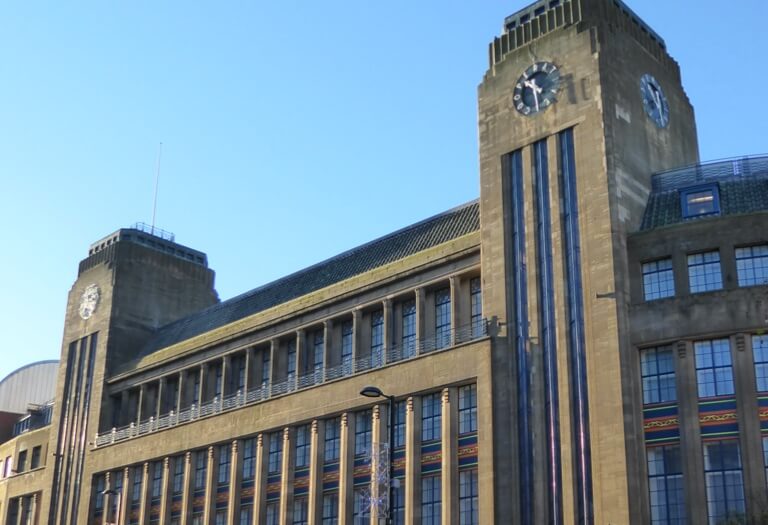 The Quayside - a lively spot with spectacular vies of the Tyne and interesting historic houses.
Blackfriars Medieval Friary - establish in the 13th Century, this is one of the oldest buildings in Newcastle. Once one of the large friaries in the country!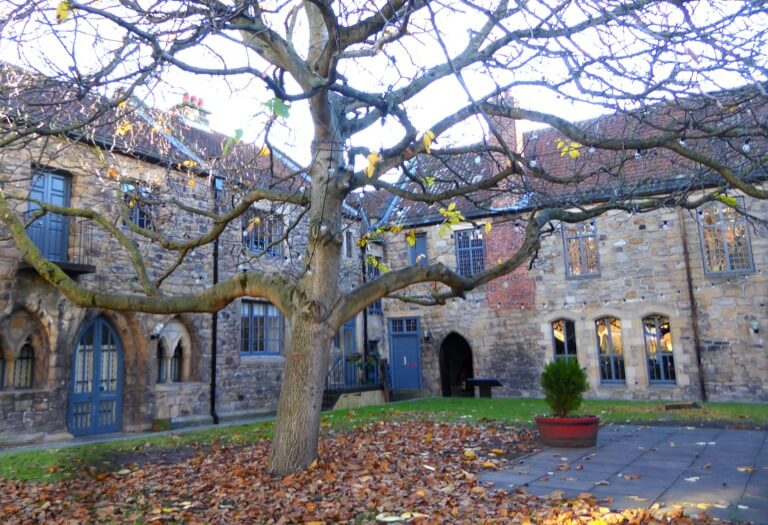 Lit & Phil - stepping inside this magnificent independent library is like stepping back in time!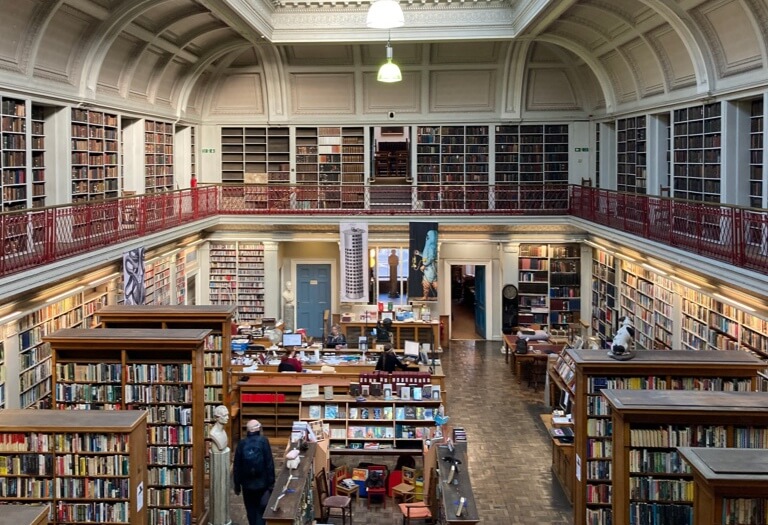 St Nicholas Cathedral - located in the heart of the city, it's recently reopened after a major refurbishment and is stunning.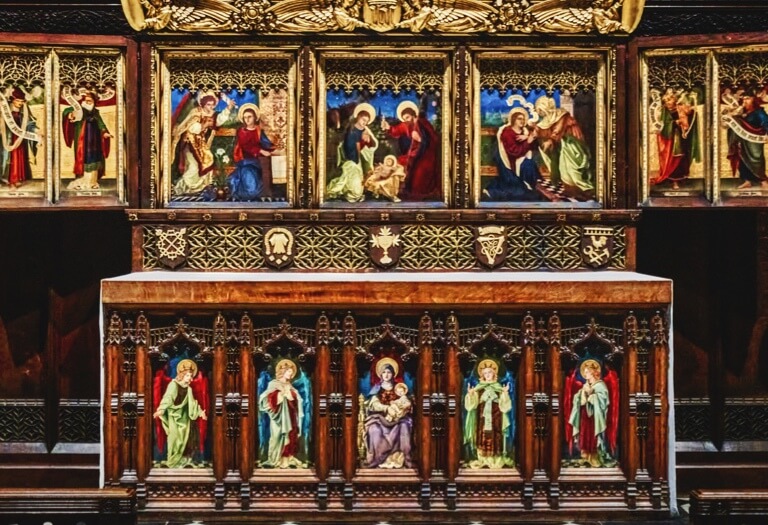 Grey Street - renowned for its beautiful Georgian architecture this street is one of the most beautiful in the country!
Theatre Royal - a leading theatre in the North East, each year it hosts over 300 shows!
By the end, you'll have a great idea of the different areas and you might have a few pubs in mind for another day.
What if it rains?
If it's patchy rain, just pop into a pub or restaurant: the treasure hunt is flexible.
If it's too soggy you can reschedule for tomorrow, or you can split it over two days if you like.
If it's really chucking it down and you don't want to end up in the Tyne, we'll give you a refund, even if you've started the game.
Will it be too difficult?
Don't worry! The treasure hunt has some tricky clues, but if you get stuck you can ask for a hint.
We'll make sure you don't get totally stuck, ambling between the pubs of Grainger Town...
Will I have fun if I'm from Newcastle?
Yes! You already know the city, but we bet you'll notice things you've walked past a hundred times before.
We've worked hard to find the less-obvious stuff - beyond the typical blue plaques - and some interesting stories and anecdotes. You're going to have a great time!
Suitable for ages 8+
The game is designed for adults and curious kids aged 8 and up.

Younger ones are welcome though you may have to help by interpreting the clues and Captain Bess' pirate speak.
The whole route is pushchair friendly, avoiding steps or showing step-free alternative routes.
We're a family of four with a 13 year old and a 11 year old. Mum was map reader, dad reminded kids about clues, and kids were hunting for clues."
A big thumbs up from all the family!"

A great day out - wear trainers! We went at some pace - me, hubby and 2 boys (13 and 10) and still, with a short break for a slice of pizza in Grainger Market, and a drink at Pitcher & Piano on the Quayside, it still took us about 5 hours (only one Hint used!)

However, we had a great time, the kids stayed engaged for all of it… but beware! The clues are not easy! Brilliantly challenging though.
Will it be too physical?
It's 2½ miles walking and there are places to rest along the way. Take a rest in a pub or cafe, or split over two days if you get too tired.